AUTOMATIC DOSING SYSTEMS
IN MARPESA ENGINEERING WE DESING AND PRODUCE AUTOMATIC DOSING SYSTEMS.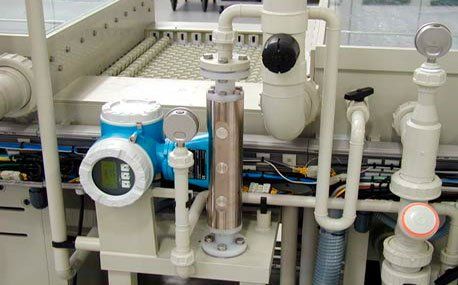 Marpesa Engineering designs automatic dosing systems, customized and according to the needs and space of the customer.
We offer several types of solutions:
Introduce the analytical equipment in the machine doing the update for the correct control of the equipment.
Installation of dosing pumps according to the flow rate and the type of chemicals used.
Dosing tanks made of PP-H, PE, PVDF, Stainless Steel and Titanium, including slow or fast Agitation equipment manufactured by our company according to the customer guidelines. Heating or Cooling of the chemicals to avoid thermal shocks when dosing the chemicals.
Complete dosing systems ready to use, including analytical equipment, dosing pumps, preparation tanks and their control via PLC and HMI with customized control software.
SOME EXAMPLES OF TYPICAL DOSING PARAMETERS:

PH - Conductivity - Redox - Density - Area calculation in m² - Time - Counter - Colour (Walchem)